Breakfast Club
Each morning, from 8 am, we provide care with breakfast for a nominal charge of £1
Children need to be registered with Mrs Rowen and Mrs Harrison in the Meeting Room and will be escorted to class at the start of the school day.
Breakfast:
Fruit juice
Cereal
Toast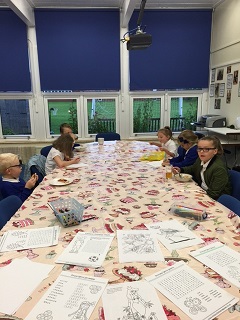 Activity Clubs
These change on a regular basis – contact the school to see what's on offer!
Covid-19 restrictions mean that afterschool clubs will not open until it is safe to do so.